Grants & Scholarships
2022 Scholarship Winners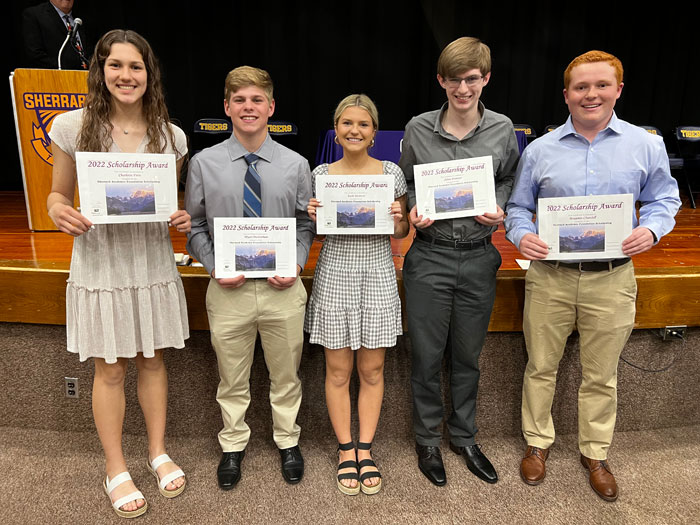 Charlotte Frere
Wyatt Dochterman
Kacie Swanson
Adam Brimeyer
Benjamin Churchill
Sawyer Mital (not pictured)
Sherrard Academic Foundation Classroom Grant Program
The Sherrard Academic Foundation awards classroom grants within the Sherrard School District each year for the purpose of supplementing supplies for classroom activities that may not otherwise be available.
The Richard Duty Memorial Fund for Elementary Education supplies $1,000 in grants each year through the Foundation to support Sherrard elementary school educators in their efforts to advocate excellence in their classrooms.
A committee designated by the Foundation will choose the successful grant applications based on merit. The individual grants will range in dollar amounts up to $500 each.
The funds approved through the grant process will be used for tangible items to benefit students in the classroom during the current school year and, hopefully, for years to come.
How to Apply for a Classroom Grant
To apply for a grant, the teacher must legibly complete an application and submit it to his or her building principal by the annual October dealine. Applications submitted after that date will not be considered. Applications submitted should include any additional information or supporting documents that will help the Foundation evaluate the request. Please do not submit your grant application directly to the Foundation. Only applications approved, signed, and submitted by the building principal will be considered for payment. Grant applications will be available from the building principals starting in September annually. Applications can also be printed by clicking the application link below.
Individuals receiving grants will be notified by their building principal in late October. The money provided in the grant should be expended and invoices, along with other supporting documents, submitted to the unit office for payment by January 1, following the grant award.
Application
Grant applications delivered to each building - by Tuesday, September 7, 2021
Deadline for applications to be turned in to principal for approval – Monday, September 27, 2021
Recipients will be notified - Approximately mid-November 2021
History
Classroom Grants Detail 2015/2016
Student Scholarships
The Sherrard Education Foundation awards the following scholarships annually to students to assist with college expenses. These scholarships are funded through the Sherrard Academic Foundation and the Holdsworth Memorial Scholarships. The Sherrard Academic Foundation partners with The Moline Foundation to administer this scholarship program. Scholarship Awards will be paid directly to the college/school upon proof of enrollment expenses.

Four $1,000 SAF scholarships to a student attending a four year, two year, or vocational/technical school
One $1000 SAF scholarship to a student attending a community college, vocational or technical school
Two $750 Holdsworth Scholarships to students attending a community college, vocational or technical school
SAF is also a proud sponsor of the Sherrard School District Academic Achievement Awards, donating $13,000 since 2011 to support this important program.
Sherrard Academic Foundation: PO Box 317, Sherrard IL 61281
Email: sherrardfoundation@gmail.com