Sherrard Academic Foundation Home
Who We Are and What We Do
The Sherrard Academic Foundation is a non-profit, charitable organization that operates independently from the Board of Education of the Sherrard Community Unit #200 School District. The Foundation solicits support from the community to further its mission of promoting excellence in our schools in partnership with the Sherrard School District.
News
2022 Scholarship winners: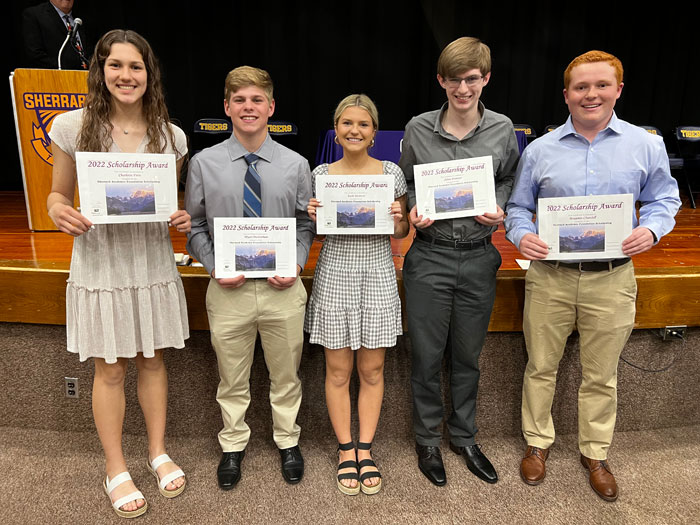 Charlotte Frere
Wyatt Dochterman
Kacie Swanson
Adam Brimeyer
Benjamin Churchill
Sawyer Mital (not pictured)
Upcoming Events
Classroom grant application information for the 2021-2022 school year is now available.
Sherrard Academic Foundation provided Sherrard Teachers over $5,000 in Grants for the 2020-2021 school year. Click here to learn more.
Contact Information
E-mail Address:

Mailing Address:
Sherrard Academic Foundation
P. O. Box 317
Sherrard, IL  61281
Sherrard Academic Foundation: PO Box 317, Sherrard IL 61281
Email: sherrardfoundation@gmail.com